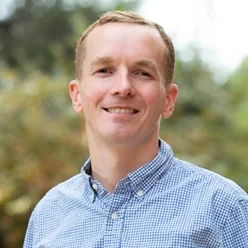 Assistant Professor
Department of Economics
Columbia University
1131 International Affairs Building, NY 10027
mg3901@columbia.edu
CV
---
Working Papers
Asset-Price Redistribution with A. Fagereng, E. Gouin-Bonenfant, M. Holm, B. Moll, and G. Natvik
Over the last several decades, there has been a large increase in asset valuations across many asset classes. While these rising valuations had important effects on the distribution of wealth, little is known regarding their effect on the distribution of welfare . To make progress on this question, we develop a sufficient statistic for the money-metric welfare effect of deviations in asset valuations (i.e., changes in asset prices keeping cash flows fixed). This welfare effect depends on the present value of an individual's net asset sales rather than asset holdings: higher asset valuations benefit prospective sellers and harm prospective buyers. We estimate this quantity using panel microdata covering the universe of financial transactions in Norway from 1994 to 2019. We find that the rise in asset valuations had large redistributive effects: it redistributed from the young towards the old and from the poor towards the wealthy.
Asset Prices and Wealth Inequality
R&R, Review of Economic Studies
Wealthy households disproportionately invest in equity, causing equity returns to generate fluctuations in wealth inequality. To examine the macro effect of these movements in the wealth distribution, I build a model in which agents have heterogeneous exposures to aggregate shocks. I show that the tail index of the wealth distribution depends of the average logarithmic return of top households. The model generates a two-way feedback between wealth inequality and asset prices, which magnifies the response of wealth inequality to aggregate shocks in the short-run but reduces it in the longer-run. The model, calibrated on U.S. data, can account for a large fraction of the fluctuations of asset prices and wealth inequality over the 20th century.
---
Publications