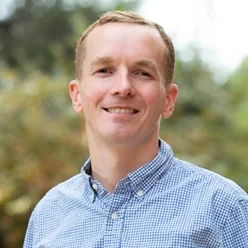 Assistant Professor of Economics
Columbia University
1131 International Affairs Building, NY 10027
mg3901@columbia.edu
---
Working Papers
A Q-Theory of Inequality (2020) with E. Gouin-Bonenfant
R&R, Econometrica
We study the effect of interest rates on wealth inequality. While low rates decrease the average growth rate of existing fortunes, they increase the growth rate of new fortunes by making it cheaper to raise capital. To understand which effect dominates, we derive a sufficient statistic for the effect of interest rates on the Pareto exponent of the wealth distribution: it depends on the average equity issuance rate and leverage of individuals reaching the right tail of the distribution. We estimate this sufficient statistic using new data on the trajectory of top fortunes in the U.S. We conclude that the secular decline in discount rates has played a key role in the recent increase of top wealth inequality.
Sorting Out the Real Effects of Credit Supply (2022) with B. Chang and H. Hong
We show that banks that cut lending more during the Great Recession lent to riskier firms. To examine the equilibrium effect of this sorting pattern, we build an assignment model in which banks have heterogeneous holding costs and firms have heterogeneous risks. In the model, loan volume declines more when negative credit supply shocks are concentrated on low holding cost banks like Lehman Brothers relative to high holding cost banks. We then use our model to recover the change in the distribution of bank holding costs during the Great Recession and quantify its effect on aggregate loan volume.
The Dynamics of Asset Prices and Wealth Inequality (2017)
I document a strong interplay between asset prices and wealth inequality (i) when stock returns are high, inequality increases (ii) higher inequality predicts lower stock returns. This corresponds to the basic prediction of a model where agents have heterogeneous preferences. Quantitatively, however, the model cannot match the excess volatility of asset prices without implying a wealth distribution with a tail thicker than the data. I suggest two parsimonious deviations to resolve this tension: (i) "live-fast-die-young dynamics", in which risk-tolerant investors remain levered only for a short period of time, (ii) time-varying investment opportunities for the rich relative to the rest.
Video of the Wealth Density with Regime Switches

Asset-Price Redistribution (2022) with A. Fagereng, E. Gouin-Bonenfant, M. Holm, B. Moll, and G. Natvik

---

Publications

Decomposing the Growth of Top Wealth Shares (2022)
Accepted, Econometrica
[Data] [Stata Program]
Top wealth inequality has dramatically increased over the last fourty years. To understand why, I propose an accounting framework that decomposes the growth of the share of aggregate wealth owned by a top percentile into three terms: a within term, which is the average growth of individuals in the top percentile relative to the economy; a between term, which accounts for the flow of existing individuals in and out the top percentile; and a demography term, which accounts for death and population growth. Evidence from the Forbes 400 list suggests that the between term accounts for about half of the rise in top wealth inequality.
Bank Exposure to Interest-Rate Risk and the Transmission of Monetary Policy with A. Landier, D. Sraer, and D. Thesmar
Journal of Monetary Economics (2021)
The cash-flow exposure of banks to interest rate risk, or income gap, is a significant determinant of the transmission of monetary policy to bank lending and real activity. When the Fed Funds rate rises, banks with a larger income gap generate stronger earnings and contract their lending by less than other banks. This finding is robust to controlling for factors known to affect the transmission of monetary policy to bank lending. It also holds on loan-level data, even when we control for firm-specific credit demand. When monetary policy tightens, firms borrowing from banks with a larger income gap reduce their investment by less than other firms.